---
Send praise down (and criticism up)
LISTEN TO THE AUDIO VERSION:
Have something positive to share? Send it to your downline! One of your jobs as an upline member is to provide your downline with motivation, inspiration, and help create and maintain momentum. A super easy way to do this is by regularly using the PSA Mailer, CSA Mailer, and Stream.
Post positive, uplifting comments on the SFI Forum, too. Hearing about success from other SFI affiliates, even if they're not in your upline or downline, is empowering!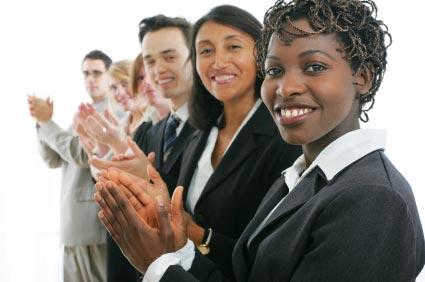 Conversely, the last thing you want to do is kill momentum. Hence, when you have a complaint, go "up" with it. That is, go to your upline members or SFI corporate support. That's what we're here for, to help you with problems you encounter. The SFI Forum is also not for venting or posting complaints. Posting critical, disparaging remarks harms you and every SFI affiliate who is working hard to achieve success—and don't forget that your own downline reads the forum!
"We increase whatever we praise."
- Charles Fillmore

"Build your people and you will build your business. People will want your approval first and your advice second. Do both. A lot...in that order and you will find that they will like you and willingly follow your suggestions."
- Jack M. Zufelt

"People are eternally divided into two classes, the believer, builder, and praiser...and the unbeliever, destroyer and critic."
- John Ruskin

"There is no investment you can make which will pay you so well as the effort to scatter sunshine and good cheer through your establishment."
- Orison Swett Marden